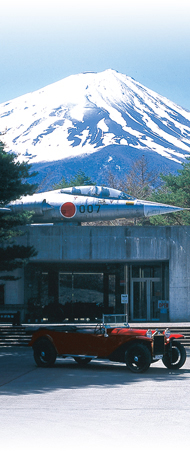 Motor Museum

Adults : ¥1,000 Children(up to age 15) : ¥500 Infants(up to age five) : Free
Air Museum

Adults : ¥1,500 Children(up to age 18) : ¥500 Infants(up to age five) : Free

Narusawa-Mura, Fujizakura Kogen Nai, Minamitsuru-Gun, Yamanashi Prefecture
401-0320
TEL/FAX

0555-86-3511
Photography in the Museum
You may use only a mobile phone to take photos.
Please ask for permission if you wish to take photos for commercial purposes.
Cameras, video cameras, tablets (e.g., iPads), tripods, and other photographic equipment are not permitted in the museum.
Anyone who does not observe the museum's rules on photography will have their film and/or other media confiscated.